Important Information/Dates for families: 
Download the myLNK app NOW!   The myLNK app provides a mobile database of community services in Lincoln and Lancaster County. It combines the Center for People In Need's Resource Handbook with the Department of Health and Human Service Community Response Guide.  You can find information about the summer food program, summer camps, pool hours and much, much more!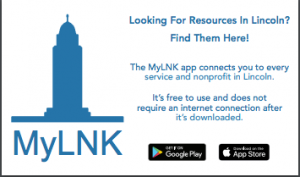 ---
From the Principal:
Welcome to the Irving Middle School website. It is my privilege to serve the Irving Middle School community as principal. Here at Irving, it is our mission to develop personal responsibility, ethical behaviors, cultural awareness, life-long learning and academic excellence within our students. Our mission is accomplished through the tireless work of talented educators I am proud to work alongside.
At Irving, our staff work collaboratively on interdisciplinary teams to ensure the highest quality education is provided to every student. It is our steadfast belief that all students can learn and achieve to their full potential. Additionally, Irving students are provided with community outreach opportunities to develop cultural awareness and leadership qualities within each child.
No child's education is fully realized without a successful partnership between school and home. I invite you to use this site as a communication tool to stay involved with your child's experience at Irving.
I look forward to partnering with you through the school year.
Sincerely,
Jason Shanahan
Principal