Welcome to the Irving Parent Teacher Student Organization (IPTSO)!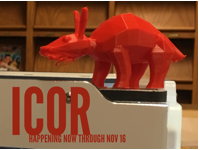 We are the proud parents of Irving Aardvarks and our primary goals are to support the teachers, staff, students, and fellow parents of Irving Middle School. We believe that Irving is a special place for our students and we want to make it even better with our involvement.
As a parent or guardian of an Irving student, you are automatically a member of IPTSO. Welcome!
Learn more and get involved in IPTSO:
Irving Community OutReach (ICOR) is IPTSO's annual fundraiser and student involvement event will be happening soon! Keep an eye out here for more details.
2019-20 IPTSO Meeting Schedule
IPTSO meetings are open to all Irving parents, teachers and students. Typical meetings include a Q&A with the Principal, discussion of upcoming events and activities, and useful information for parents.

We hope you are able to join us. If not, we definitely want your input and welcome your comments at any time. Please let us know if you have any ideas, concerns, or suggestions.
All meetings are held at 6:00 pm in the Irving Media Center (library) on 2nd Floor.
Tuesday, September 3

Tuesday, November 5

Tuesday, February 11

Tuesday, April 14
2018–2019 IPTSO Board: To contact IPTSO use iptsoinfo@gmail.com
President: Jen Jorges
Vice-President: OPEN
Secretary: SusanCrotteau
Treasurer: Liz Schessler
Communications Coordinator: Regina Werum
Fundraising Chair: Christie Weston
Irving Staff Representative:
Past President: Clover Frederick
At Large: Janis Barnett
At Large: Diane Steinke
At Large: Karen Wills
At Large: Karen Hoffman
Irving Principal: Jason Shanahan