From the Principal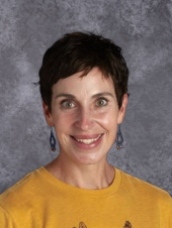 Welcome to Irving Middle School-home of the Aardvarks! It is such an honor and privilege to continue to serve the Irving community in a new capacity as the building principal. At Irving, our mission is to educate, embrace and empower students with the knowledge and skills to build their future. Through the tireless work of our dedicated, talented and passionate educators, our mission is alive every day in all we do to provide our students with an educational experience like no other.
At Irving, our staff collaborate regularly on interdisciplinary teams. We are committed to ensuring that the highest quality education is provided to each and every student. We believe all students can learn and that it is our job to help each student develop their own voice. We strive to empower students as they contribute to the foundation of our positive school culture that continues to embrace diversity. We strive to establish a strong working relationship with our Irving families and surrounding community as it is our collective belief that it is imperative for all of us to work together as we serve our students and one another. Please use this site as a communication tool to stay involved with your child's experiences at Irving.
I am looking forward to the school year and to working with all of you!
Sincerely,
Rachael Kluck-Spann
Principal